Back to Events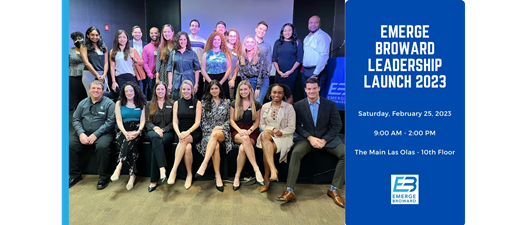 Emerge Broward Leadership Launch 2023
Saturday, February 25, 2023
Event Details
Join us for our annual professional development event: Emerge Broward Leadership Launch 2023!
Date: Saturday, February 25, 2023
Time: 9:30 a.m. – 2:00 p.m. / Optional social following the event
Lunch will be provided during the event
Location: The Main Las Olas – 10th Floor
201 E Las Olas Blvd, Fort Lauderdale, FL 33301
Cost: $15 for Emerge Broward members
Not a member but would like to attend? You can easily join Emerge Broward on our website and then register for this event!
Event Highlights:
Keynote Presentation: Things I Wish I had Known as a Young Professional, Presented by Maggie Gunther (bio below)
Professional headshots by Ryan Michael Photography (ryanreiter.com)

Note: members must register for the event in advance to be eligible for headshot photos; additional information will be provided prior to the event to those who RSVP

Engagement opportunities and great networking!
Presenter's Bio - Maggie L. Gunther:
Maggie Gunther is the Vice President of Marketing & Communications for the Greater Fort Lauderdale Alliance, Broward County's official public/private partnership for economic development. In this role she is responsible for using a variety of communications channels and strategies to tell the story of Broward County as a business destination of choice. She is accredited in public relations, a freelance writer, travel blogger and a Realtor. She holds a Bachelor's degree in Journalism from the University of Central Florida and an MBA from Florida Atlantic University.
Maggie chairs the Board of Directors for Emerge Broward, which supports Broward County's largest young professionals' organization and served as chair of the Historic Stranahan House Museum's signature fundraiser, Pineapple Jam, for three years, raising needed operating funds for the House. She is a member of the board of the Tower Forum, an active volunteer and steering committee member for Walk Like MADD and the Village Square at Broward College. She is a member of Leadership Florida and the Broward Center for the Performing Arts' Ghost Light Society.
In 2016, she was named 40 Under 40 by the South Florida Business Journal. In 2019 she was named 40 Under 40 in Economic Development by the IEDC. In 2015, she was honored by Leadership Broward Foundation at its annual Fun Lunch. In 2014, she was the winner of the Economic Development category for South Florida Business & Wealth's inaugural Up & Comer Awards. She is a graduate of Leadership Florida's Connect Class 6 and served as the Class Chair for Class 10.
When she's not working or volunteering, Maggie enjoys exploring new places, writing for her blog, learning about history, and taking in live entertainment, including concerts and theater and spending time with friends, family and her dog Mollie.
Emerge Broward's Leadership Launch 2023 is sponsored by: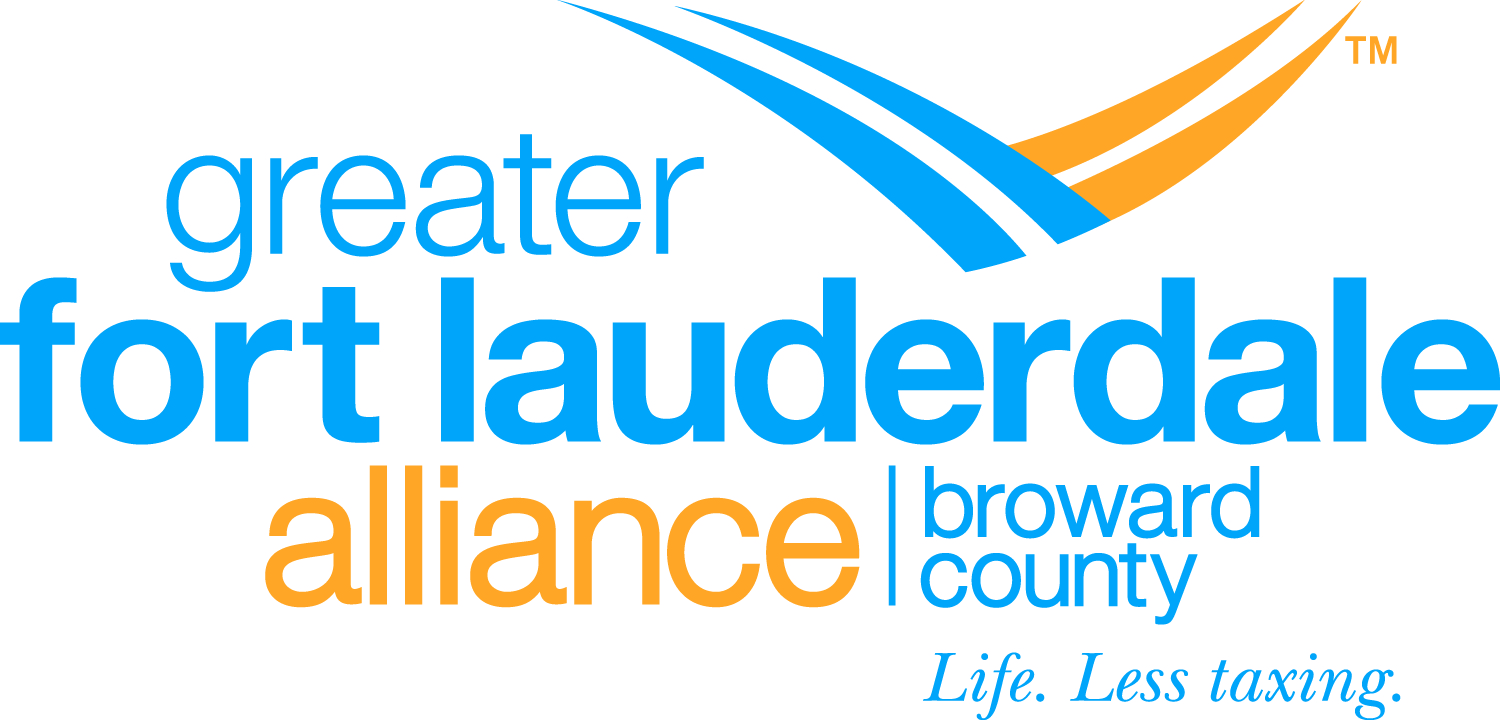 For More Information: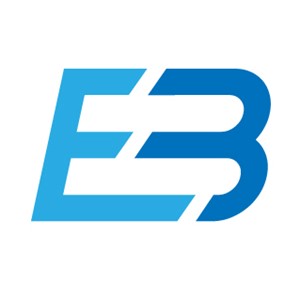 EB Program Director