Back to Events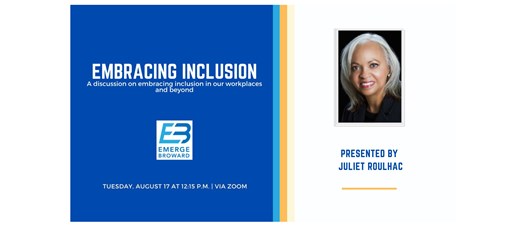 Embracing Inclusion with Juliet Roulhac
Tuesday, August 17, 2021
Zoom link will be provided upon registration
Event Details
Diversity and inclusion are words that are being used more frequently in the workplace than ever before.
Join the Emerge Broward Develop Committee and Juliet Roulhac, Director of External Affairs for FP&L in a discussion about how we, as young professionals, can lead by increasing our self-awareness of our biases and embracing inclusion in our workplaces, and beyond.
About the Presenter:
Juliet Roulhac is the Director of External Affairs - Broward County and West Florida for Florida Power & Light Company.
Ms. Roulhac manages governmental and community relations with elected officials and major stakeholders and develops regional strategies for FPL. Her responsibilities also include storm emergency management for her region. She is a licensed attorney who practiced in the General Counsel's Department prior to External Affairs, and has over twenty-five years of complex business litigation and appellate experience. She is passionate about race equity and co-leads diversity initiatives at her company. She was recently recognized by the South Florida Business Journal as one of South Florida's Diverse Voices, an award given to those dedicated to diversity efforts.
For More Information: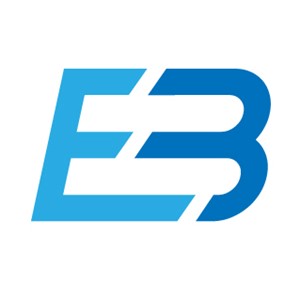 EB Program Director