Back to Events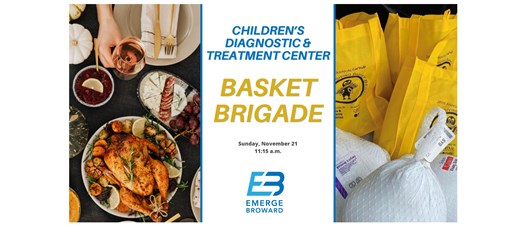 Children's Diagnostic & Treatment Center Basket Brigade
Sunday, November 21, 2021
Event Details
Children's Diagnostic & Treatment Center's annual Basket Brigade delivers meal baskets with all the ingredients for a traditional Thanksgiving meal to 1,300 families with children with special needs.
We would like for Emerge Broward to be our "standby delivery team." Volunteers will meet at CDTC and pick up Thanksgiving meals that they will deliver to the family homes in their own vehicles. Each home will be in Broward County but specific cities will be assigned upon arrival.
We need a group of volunteers who are reliable and flexible and willing to deliver the Thanksgiving meals anywhere in the county!
Date: Sunday, November 21nd
Time: 11:15 a.m.
Location: Children's Diagnostic Treatment Center - 1401 South Federal Highway, Fort Lauderdale, Florida 33316 - Between 17th Street and Davie Blvd.
Volunteers needed: 8-10 (so sign up quickly before spots are full!)
We will be meeting at 9:30 at Top Hat deli (optional) for those who would like to grab breakfast beforehand.
Top Hat: 415 NE 3rd St, Fort Lauderdale, FL 33301
For More Information: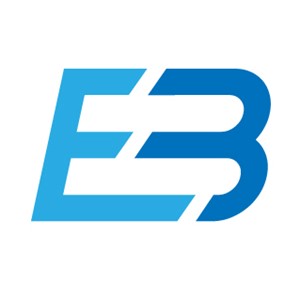 EB Program Director