Back to Events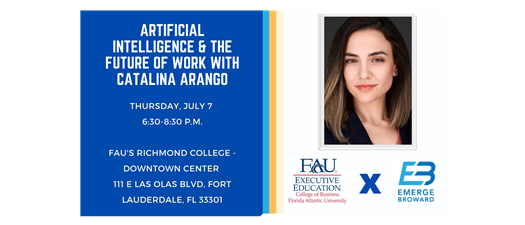 Artificial Intelligence & the Future of Work
Thursday, July 7, 2022
Event Details
CThe use of artificial intelligence (AI) has become common place in most industries and is expected to contribute $15 trillion to the global economy by 2030. Most people have yet to understand what this means for today's professionals. While the implementation of AI will create significant transformations across all industries, it is an opportunity to unlock a huge wave of productivity and growth.
Join Emerge Broward and FAU ExecEd to learn about the impact AI will have on South Florida's industries and what you can do to ensure that you are prepared to benefit from the proliferation of this technology. There will be a social afterward with light refreshments where we can continue the conversation.
This event is for Emerge Broward members only. Advanced RSVP required.
Date: Thursday, July 7, 2022
Time: 6:30 p.m. - 8:30 p.m.
Location: FAU-Downtown Center
111 E Las Olas Blvd.
Fort Lauderdale, FL 33301
Speaker Bio - Catalina Arango
Catalina Arango is a data and product strategist who takes a human-centered approach to building solutions that transform organizations and their culture. Her areas of expertise include building scalable, data-driven products, developing organizational AI capabilities, and forging partnerships to drive innovation. She has nearly 10 years of experience in data science, product management and emerging technologies.
Catalina holds a B.S. in Economics from The Wharton School at the University of Pennsylvania. She currently leads the enterprise data consumption product strategy for NextEra Energy, a global leader in clean energy and the parent company of Florida Power & Light Co.
Prior to her work at NextEra Energy, she founded the first data science bootcamp in South Florida and led several initiatives to build the data science community in Miami with a focus on diversity and inclusion.
For More Information: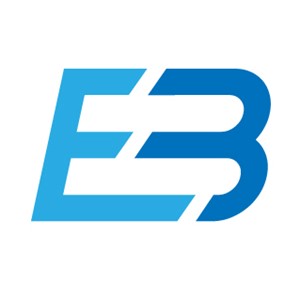 EB Program Director