Back to Events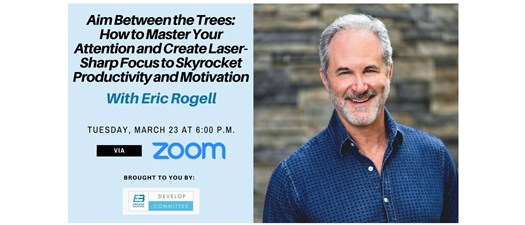 Aim Between the Trees: How to Master Your Attention
Skyrocket Productivity and Motivation
Tuesday, March 23, 2021
Zoom link will be provided with registration
Event Details
In this unique and thought-provoking presentation, Eric Rogell will show attendees how to "steer" away from limiting beliefs and distractions you can crash into, like Overwhelm Paralysis, Shiny Object Syndrome, and Deep Rabbit Hole Dives. You'll learn winning strategies to create laser-sharp focus and attention, keeping you on track, motivated, and productive.
Eric Rogell has helped most people including men and women to make an impact in society and has helped emerging leaders to be the best they can be. He has helped leaders live their own hero's journey, unleash their own inner-hero and help others become the best of heroic leaders.
Time: 6:00-7:00 p.m.
Location: Via Zoom (link provided upon registration)
ABOUT ERIC ROGELL:
Eric Rogell is the host of the "Warriors, Lovers, Kings, and Heroes" podcast, sought after corporate speaker, bestselling author, and an executive guide creating bold, inspirational leaders who want to ignite motivation, vision, and purpose in their teams and their relationships, both at work and at home.

Working with CEOs, entrepreneurs, and business leaders, Eric teaches unique and proven strategies to show them how to stop "bossing" and start leading, rapidly increasing their effectiveness in leadership, communication, focus, and team building.
For More Information: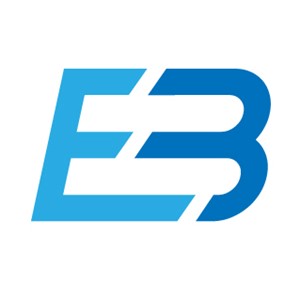 EB Program Director