Back to Events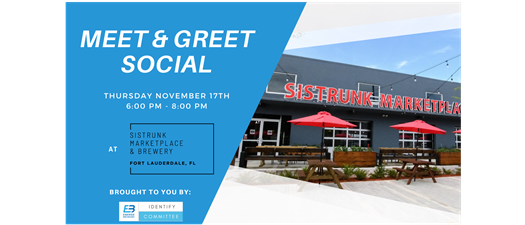 Meet and Greet Social at Sistrunk Marketplace & Brewery 2022
Thursday, November 17, 2022
Event Details
Join the Emerge Broward Identify Committee and 'meet and greet' Emerge Broward members and potential members at Sistrunk Marketplace & Brewery in Fort Lauderdale.
Emerge Broward members will receive a complimentary drink. Tickets for nonmembers cost $10.
Capacity is limited so make sure to sign up ahead of time!
Emerge Broward is an organization for young professionals aged 21-35 that promotes leadership and personal development through networking, community engagement, and education. Membership gives access to our exclusive events and eligibility to apply to leadership roles within the organization.
For More Information:
Ana Rodriguez
Administrative Technician
(754)226-6404