Back to Events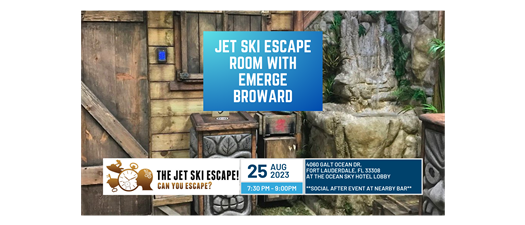 Jet Ski Escape Room with Emerge Broward
Friday, August 25, 2023
Event Details
Get ready to unlock a world of excitement and mystery as we embark on a mind-bending journey through the ultimate group adventure: our exclusive escape room experience! Do you have what it takes to escape the island?
THE JET SKI ESCAPE ROOM is a fun, interactive entertainment concept located in Fort Lauderdale, Florida inside the Ocean Sky Resort. Ski Escape Room
Details
When: August 25, 2023
Time: Please arrive between 7:00-7:15 p.m.
7:30 pm game start
Where: 4060 Galt Ocean Dr
Fort Lauderdale, FL 33308
[At the Ocean Sky Hotel Lobby]
Cost: $35
Spots available: 8 people max
This event is open to Emerge Broward members only.
Following the event, we will have a post event social at Bamboo Beach Tiki Bar & Cafe (right next to the hotel)
The Room
The sailing trip of a lifetime on a private yacht, with your closest friends and family at open sea…
Things were going smoothly until a sudden storm rolled in.
Your fancy yacht has taken significant damage and is on the verge of going under. Luckily, an island is spotted nearby. You manage to get ashore just in time.
After hiking in search of shelter for what seems like hours, your group comes across what appears to be a camp hidden deep within the island jungle.
It quickly becomes apparent that this is no ordinary campsite.
This is a smugglers den.
Your group realizes that you must find a way off this island before the criminals return.
Amongst the stolen loot is a jet ski. That's your ticket out!
You have just 60 minutes to find the key and escape.
Crack the codes, solve the puzzles and work as a team,
Or this vacation may be your last…
For More Information: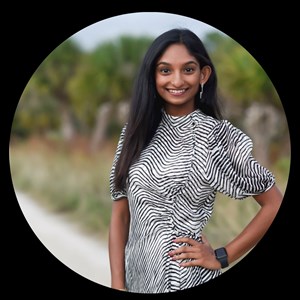 Prahasi Kacham