Back to Events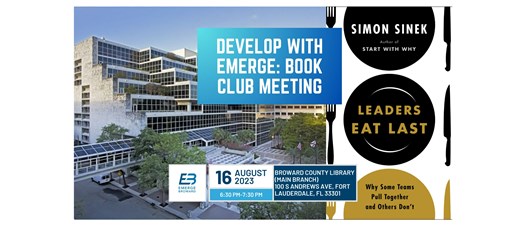 Develop & Discuss Book Club Meeting - August 2023
Wednesday, August 16, 2023
Event Details
Event Name: Develop & Dine Book Club Meeting
Date: Wednesday, August 16, 2023
Time: 6:30 - 7:30 p.m.
Location: Broward County Library - Main Branch
Bienes Museum of the Modern Book Conference Room
100 S Andrews Ave, Fort Lauderdale, FL 33301
Parking: Hourly parking is available in the adjacent city parking garage.
Description:
This book club is meant to bring together like-minded EB members interested in additional personal & professional growth. Meet and greet fellow book club members as we discuss the Leaders Eat Last: Why Some Teams Pull Together and Other's Don't, by Simon Sinek.

Book Summary:
Leaders Eat Last: Why Some Teams Pull Together and Others Don't is inspirational speaker Simon Sinek's second book, a follow-up to Start with Why: How Great Leaders Inspire Everyone to Take Action. The book's title is derived from a practice in which Marine Corps Officers eat last, sacrificing their own needs for those in their care. Sinek explores the ways in which successful individuals and companies develop cultures built on sacrifice, on trust. By intentionally cultivating what Sinek calls a "Circle of Safety," effective leaders protect their organizations from infighting and in doing so, maximize results. Companies don't have to choose between their own people or profit—this is a false dichotomy that often misleads leaders who adopt ruthless measures to pursue the latter at all costs. By examining the benefits of "leaders eating last," he articulates a vision he hopes can improve the modern workplace.
This event is open to Emerge Broward members only.
For More Information: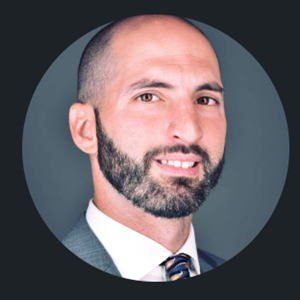 Michael Bowman
Financial Crimes and Cybersecurity Compliance
(212)518-3160