Back to Events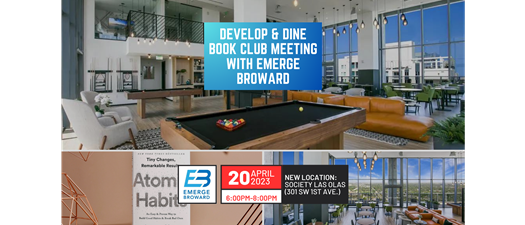 Develop and Dine Book Club Meeting
Thursday, April 20, 2023
Event Details
Event Name: Develop & Dine Book Club Meeting
Date: Thursday, April 20, 2023
Time: 6:00 p.m.
New Meeting Location: Society Las Olas
Address: 301 SW 1st Ave, Fort Lauderdale, FL 33301
Parking: Paid Parking on Floor #2 of Garage
Important: Society Las Olas is a secure building. In order to get to the meeting space, you'll need Michele or Michael (contact information below) to accompany you to the event. We recommend arriving no later than 20 minutes prior to the event start time. If you will be arriving late, please call one of us upon arrival.
Questions: Contact Michele (Event Organizer) at (954) 643-6920 or Michael (PR) at (508) 513-8959
Description:
This book club is meant to bring together like-minded EB members interested in additional personal & professional growth. Meet and greet fellow book club members as we discuss the book Atomic Habits by James Clear, selected by popular vote during our kick-off meeting in February.

Space is limited! Reserve your spot now! This event is open to Emerge Broward members only.

Note:
The cost of dinner/beverages will not be provided by Emerge Broward, but you are welcome to order whatever you would like during our meeting.
For More Information: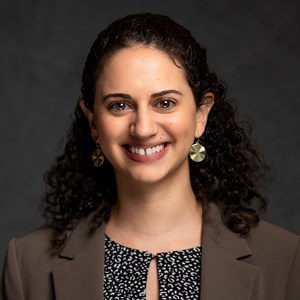 Michele Fernandez