Back to Events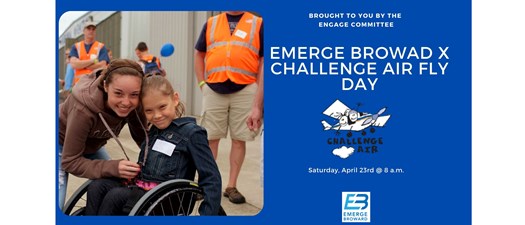 Challenge Air Fly Day
Saturday, April 23, 2022
Event Details
Join Emerge Broward's Engage Committee for a fun day of giving back to children with Challenge Air Fly Day! During this event we will have the honor of guiding children with special needs and their families from the hanger to the plane. This will also include helping get the family into and out of the plane. We will be able to share in their joy as they get to experience being up close with a plane and its pilot and send them off on their own private flight!
This event is from 8 AM to 4 PM and is split into three groups.
8 AM to Noon Time Slot
Noon to 4 PM Time Slot
8 AM to 4 PM Entire Event - If you want to stay for the entire event please select this option when registering.
The deadline to register for this event is April 15th. If you can no longer register for the event and would like to attend after the deadline date contact Jessica Branston (954) 205-4286.
You will be outdoors. Volunteers should wear comfortable clothing and sneakers. Volunteers should bring snacks and water to stay hydrated. They will have water and food however the food is first served to the families and pilots. After you sign up, a waiver will be sent to you to sign and return prior to the event. Optional: Rock your EB shirt if you have one or order one here!
Location: Fort Lauderdale Executive Airport at Banyan North
1700 NW 62nd St Fort Lauderdale, FL 33309
Parking: Ample parking available at the address
To learn more: Challenge Air's almost 30 year history is in the link below:
https://www.challengeair.com/history/
#GiveKidsWings
For More Information: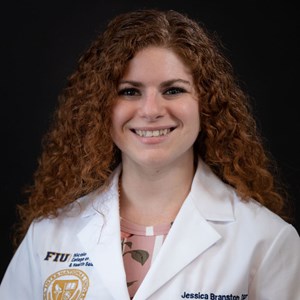 Jessica Branston
Physical Therapist
(954)205-4286